I still had my 1962 Corvair Spyder Turbo engine. At one time I had visions of installing it into my GS. I thought about modern turbos, with a blow through turbo. I know it would make big power but it seemed too complicated and finicky for AutoX. I had collected some other turbo parts along the way as well. Well, one day I got a call from a local Dune buggy enthusiast who was looking for Corvair parts. He wanted a set of 95hp cylinder heads. I invited him over and we got to talking about parts. I ended up trading him the cylinder heads from my seized 95 hp ( a popular swap choice for a turbo engine), my complete 1962 150hp turbo engine and all my turbo parts. In return I received a 140 short block that had been rebuilt a long time ago and never run. He also included a set of 140 heads from his own dune buggy that had under 1000 miles on them. I was ecstatic with this deal! I derided to put aside the Weber build as this engine would need almost nothing to get running. Rather then rebuild all 4 Rochesters, thought I would use the IECO 140x1 that I received with the parts tally from the other GS owner.
I added my Weiand VW/Corvair adapter plate and bolted it to the engine stand.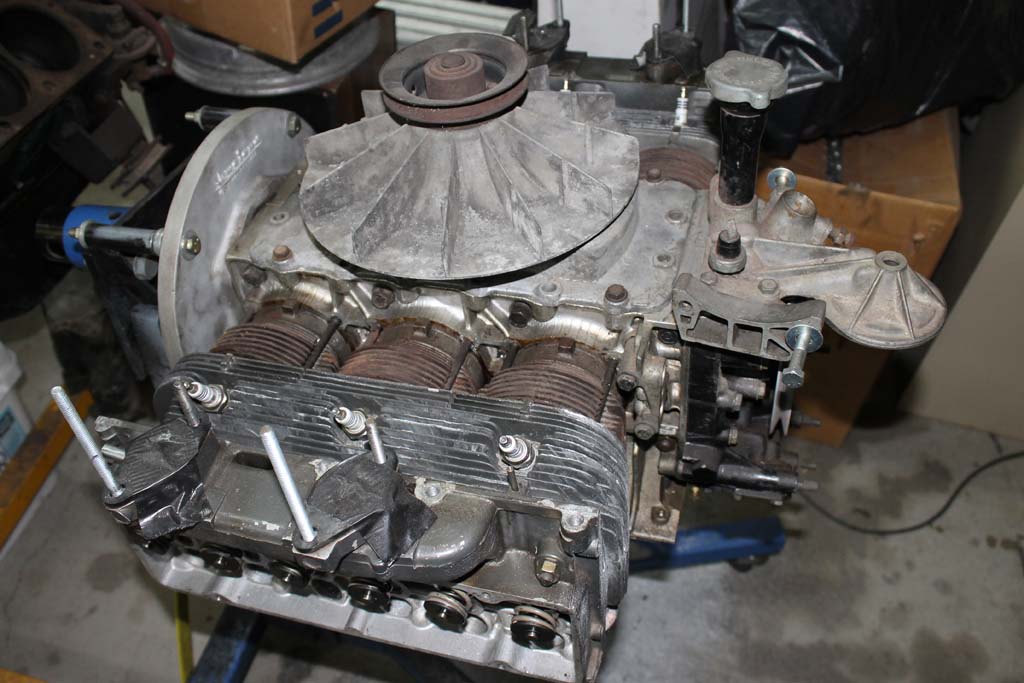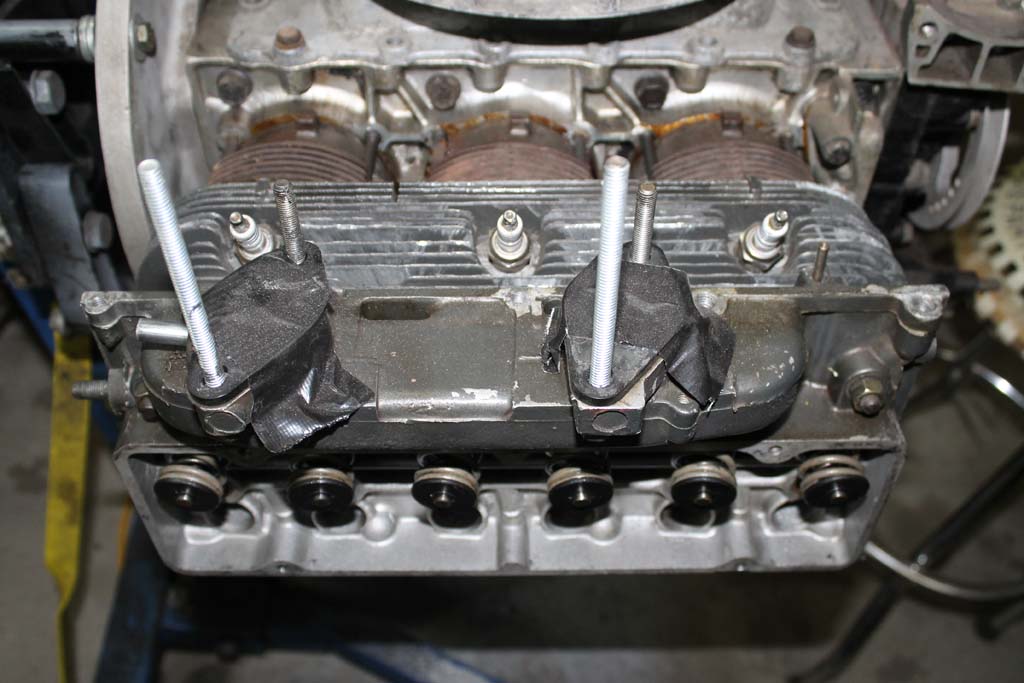 Heads looked good, but I spent along time deflashing the cooling fins. Its an easy way to lower CHTs by cleaning out the casting flash.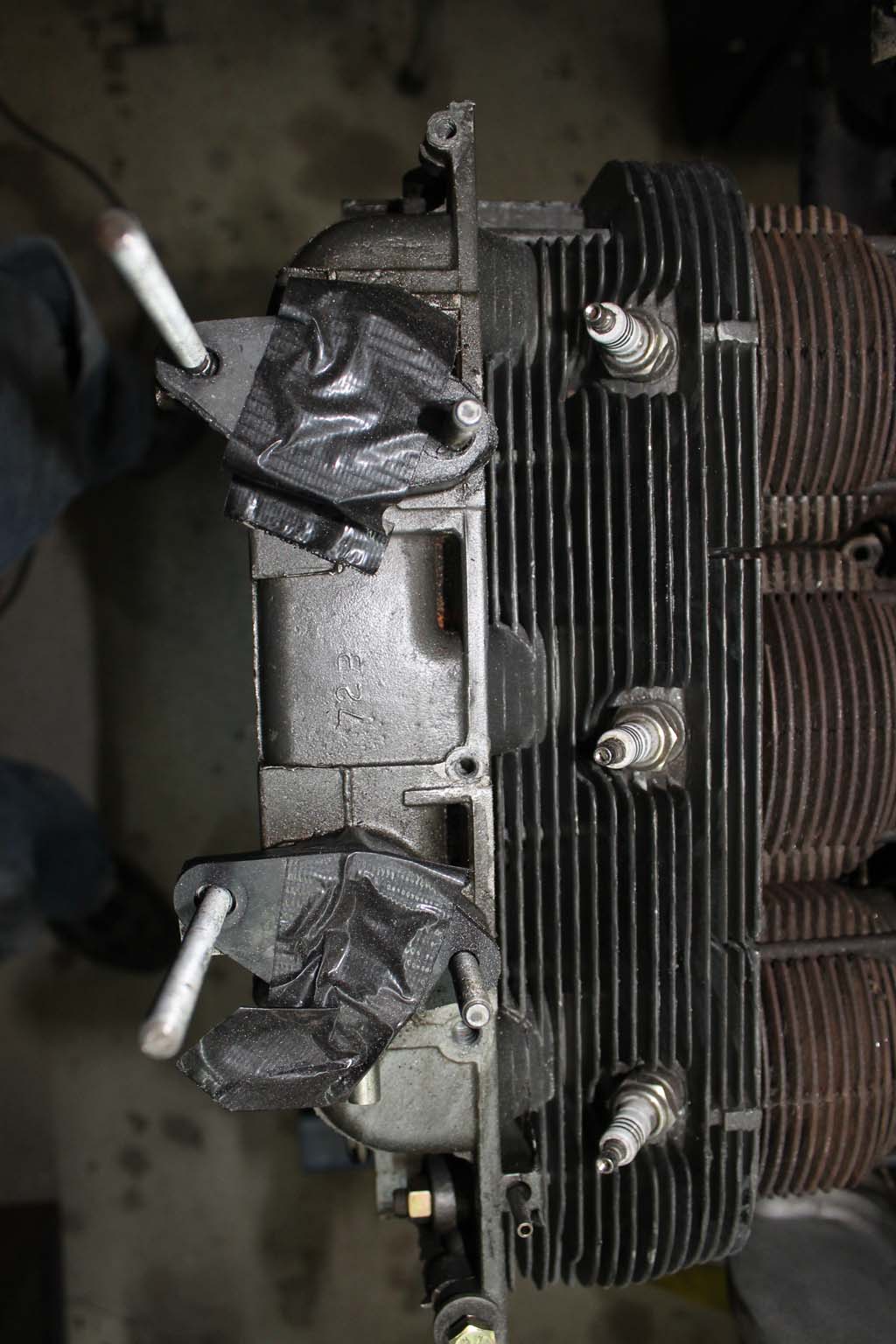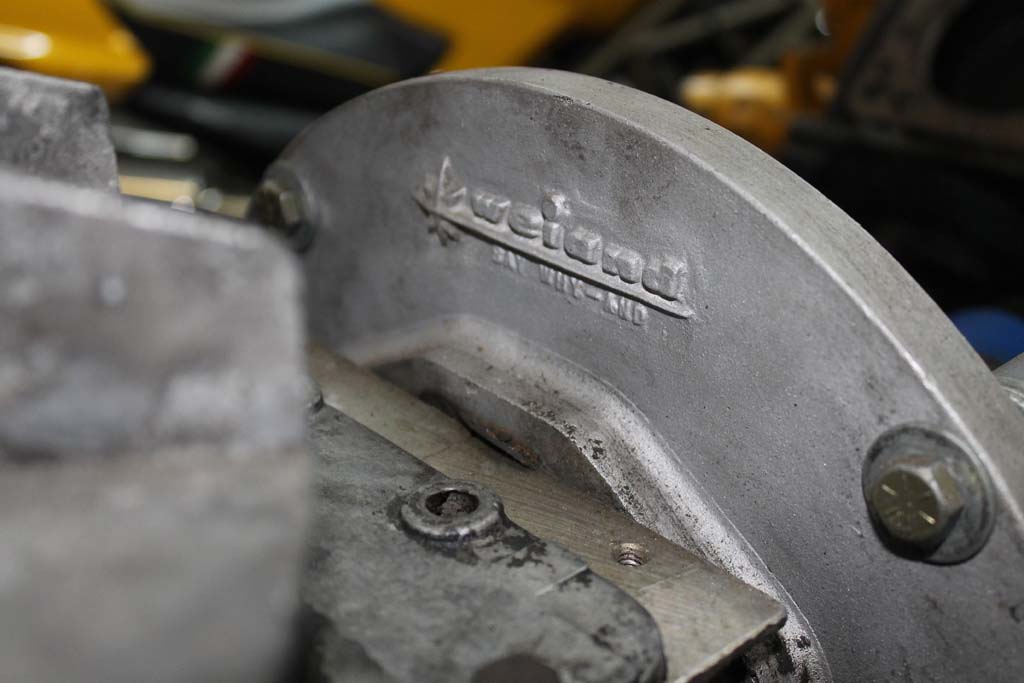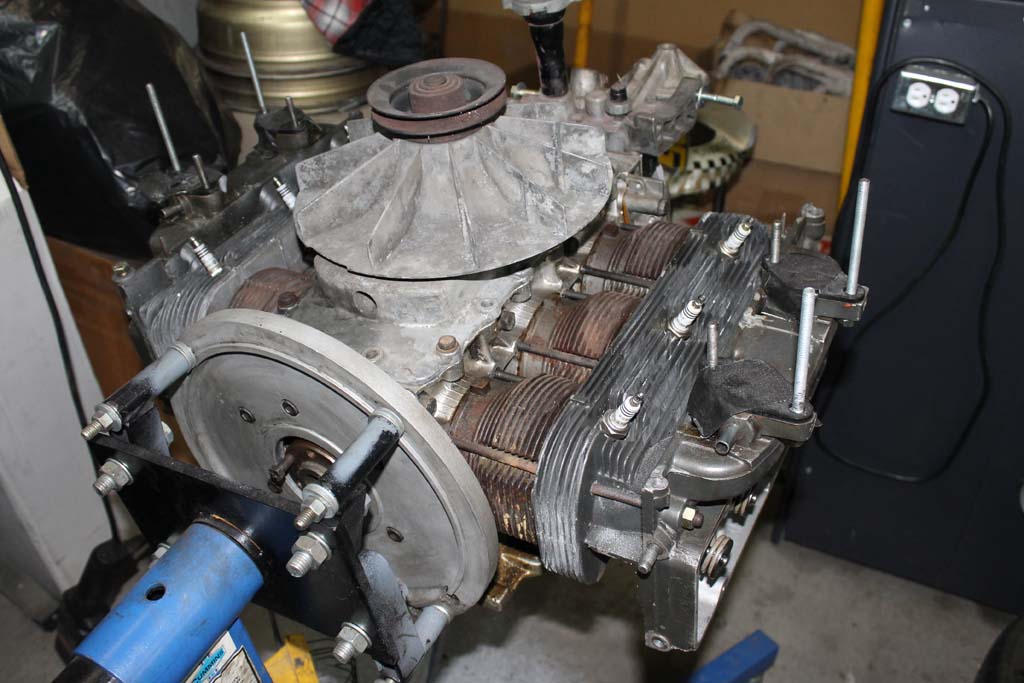 TRW .030 over forged pistons.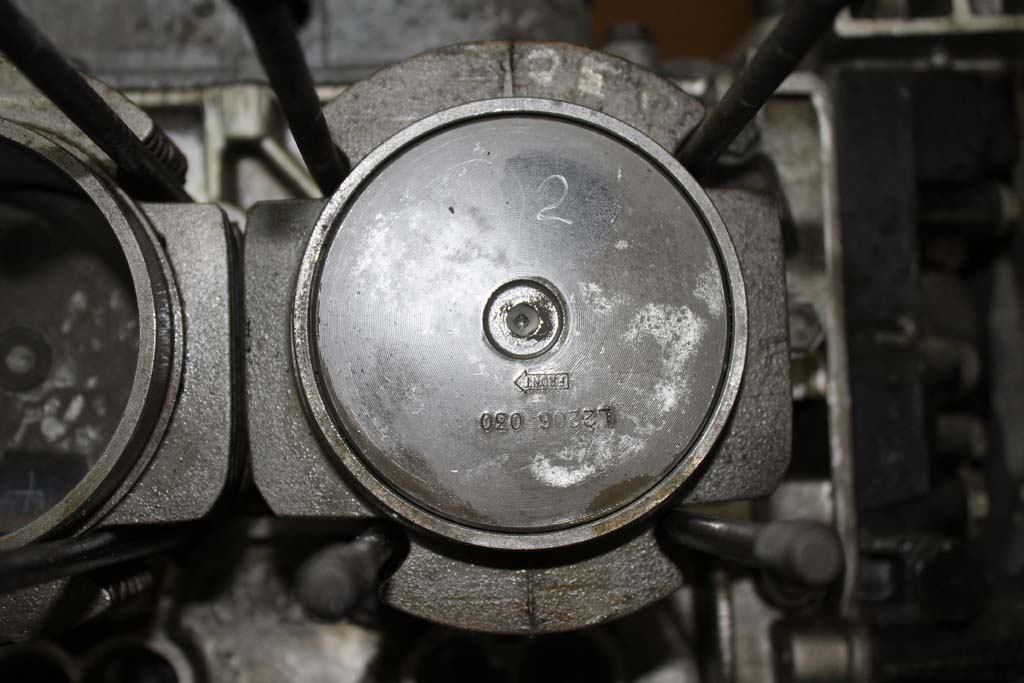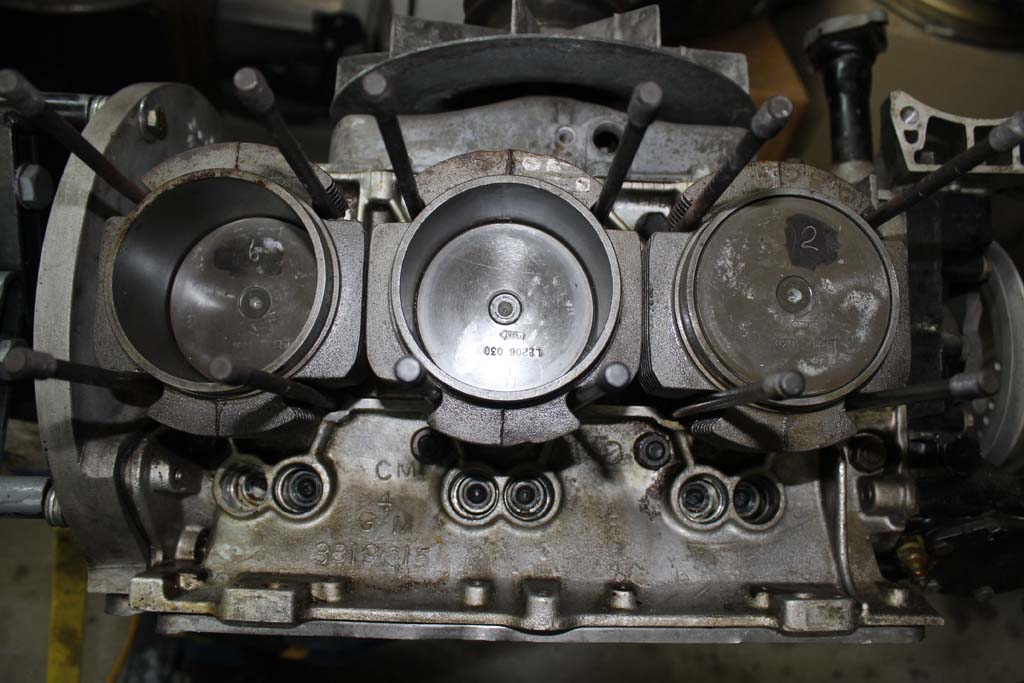 Some carbon build up on the heads. I don't think we he was driving the car too hard :-)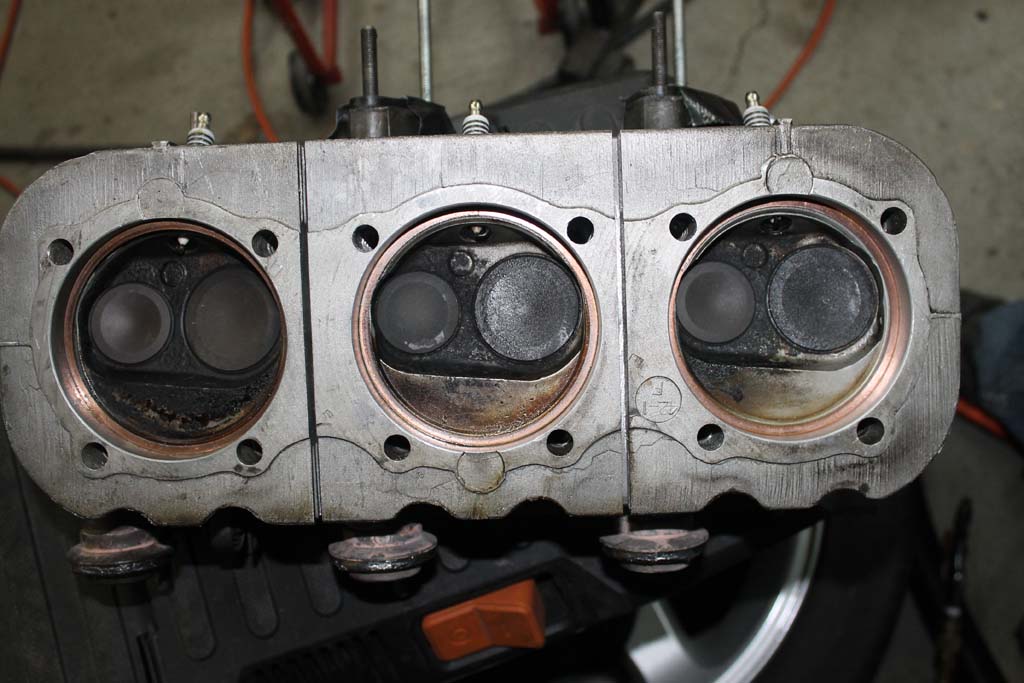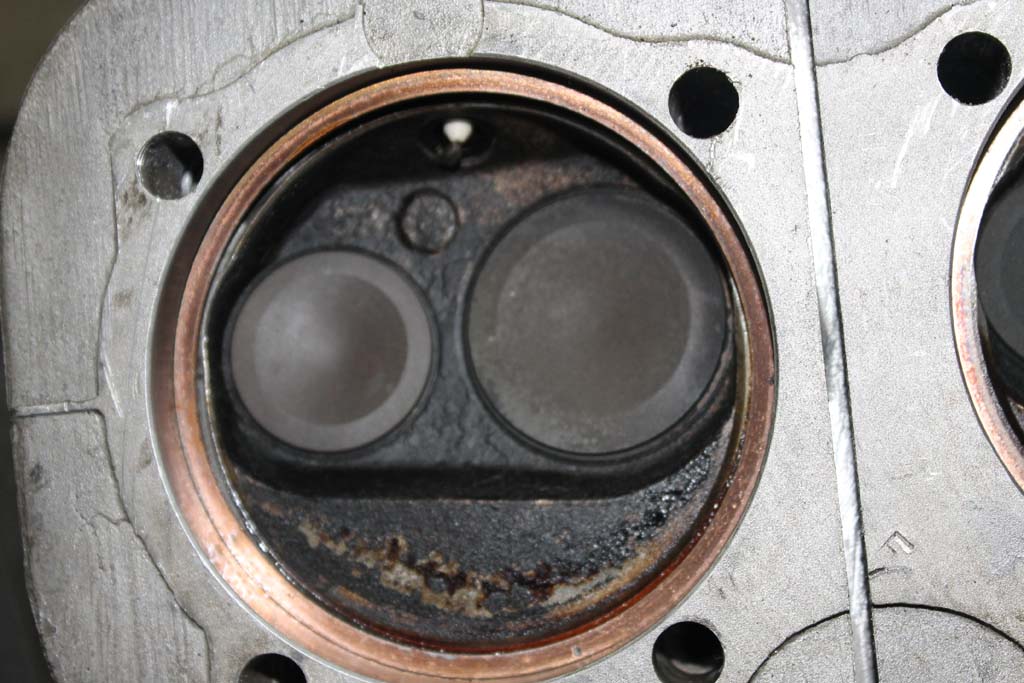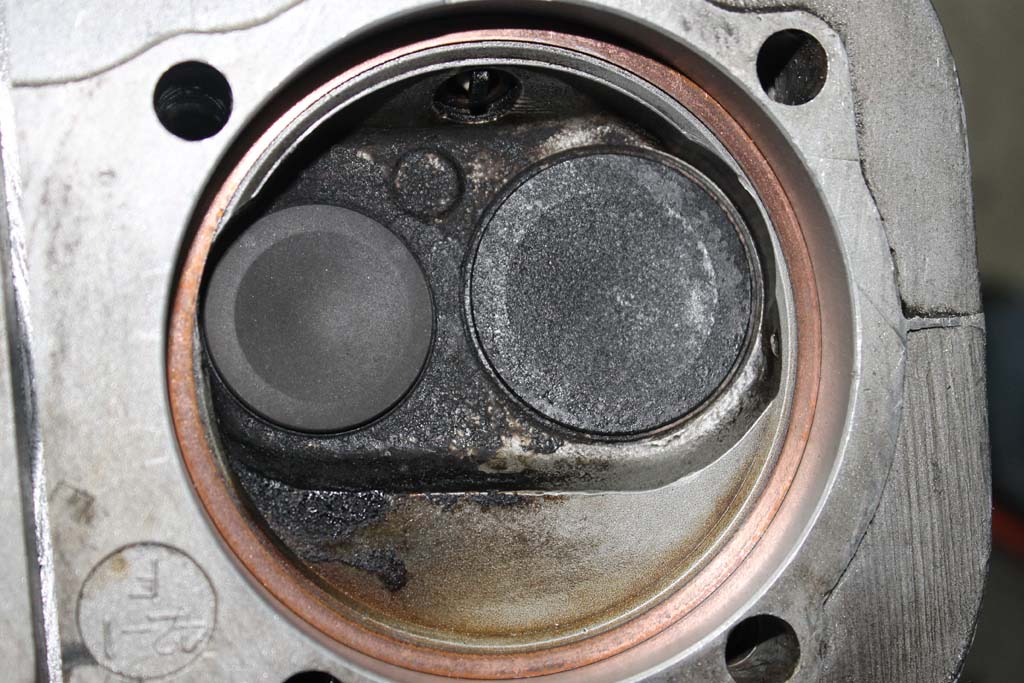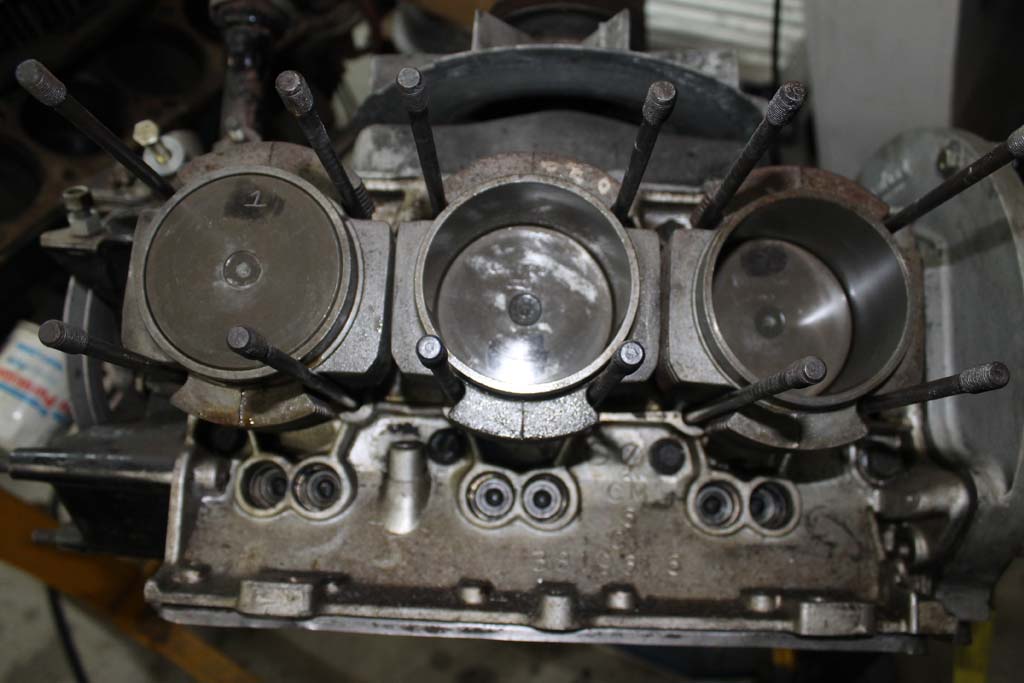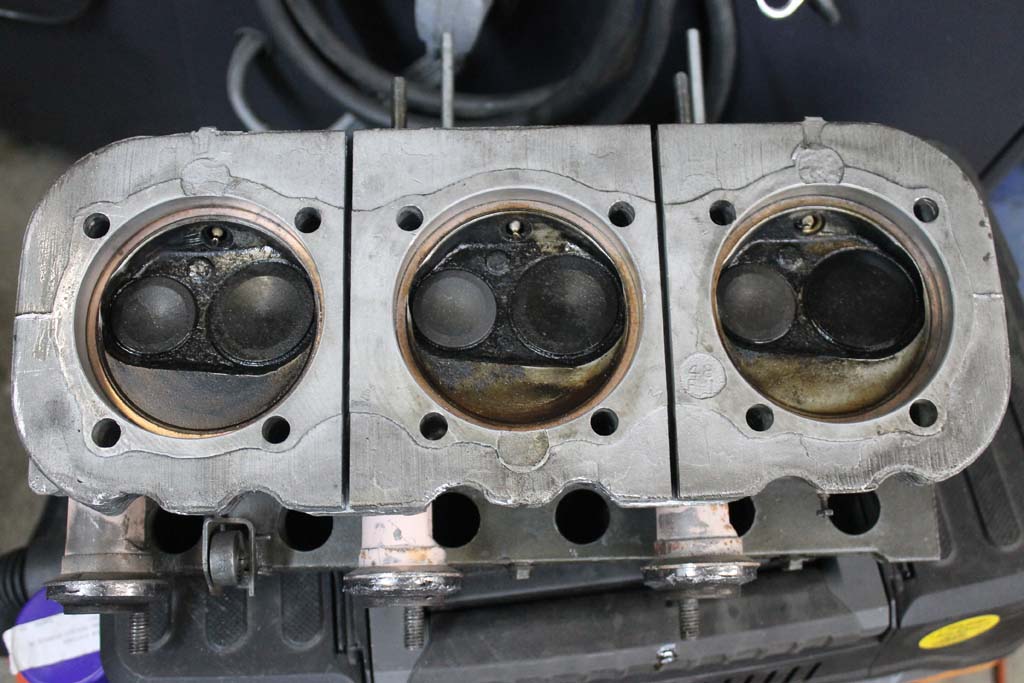 Much cleaning later...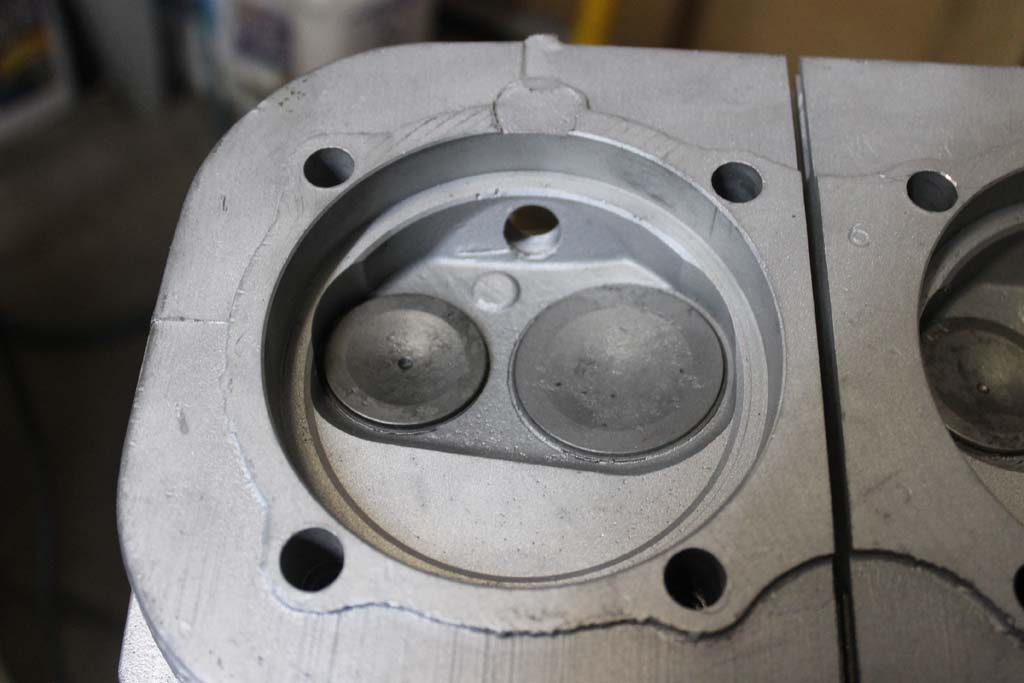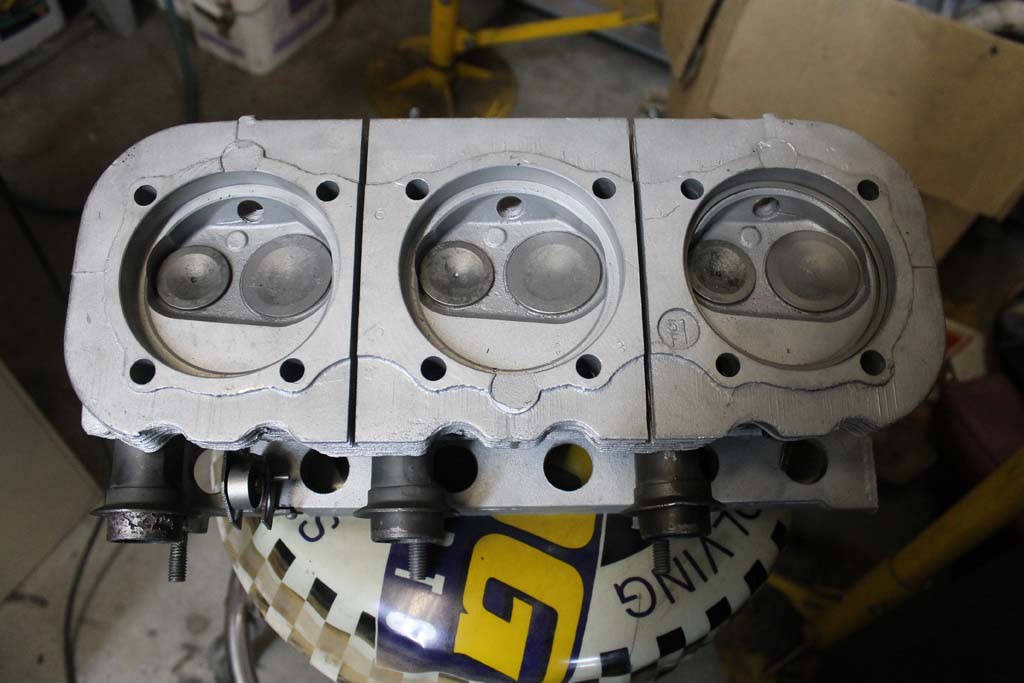 CCing the heads.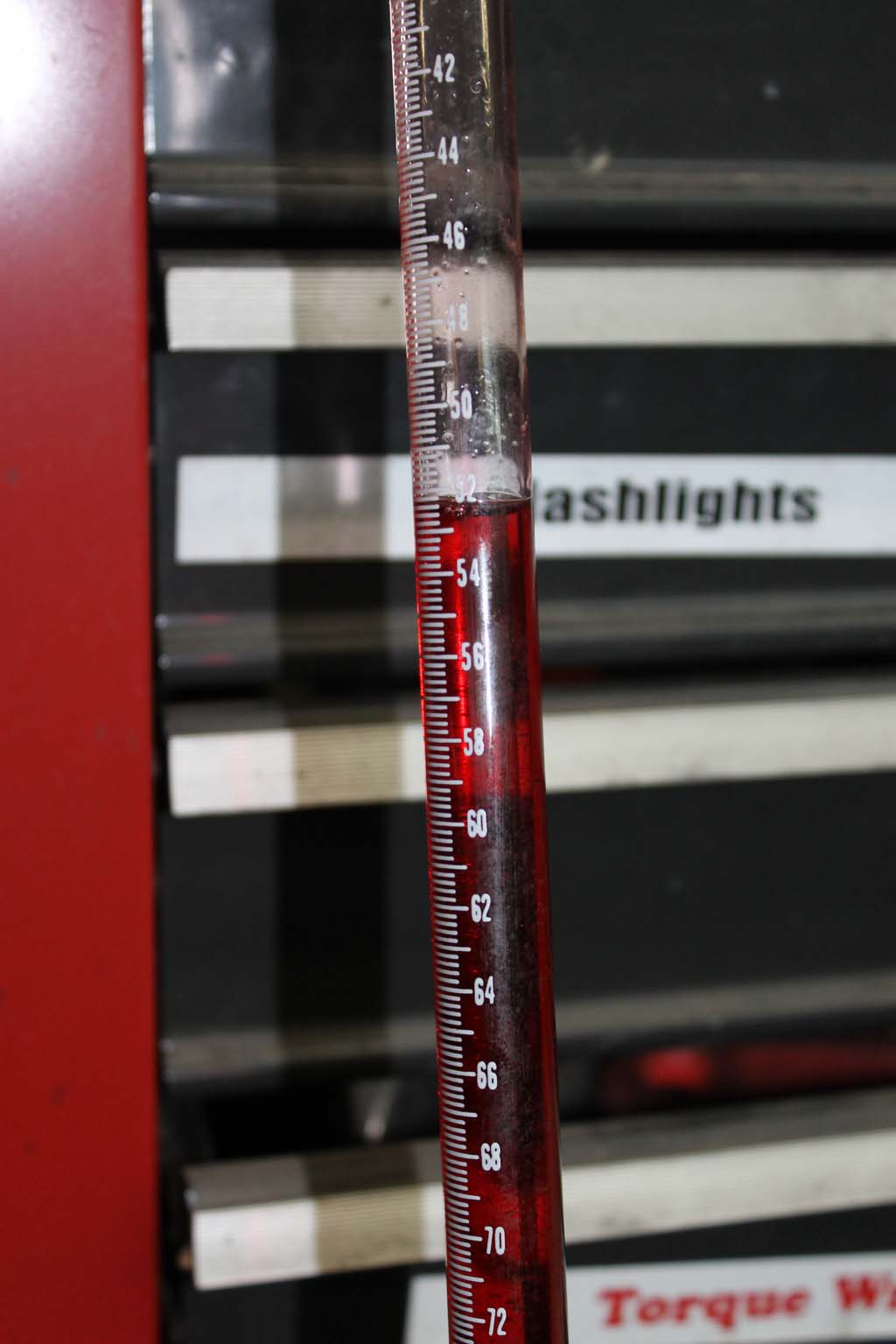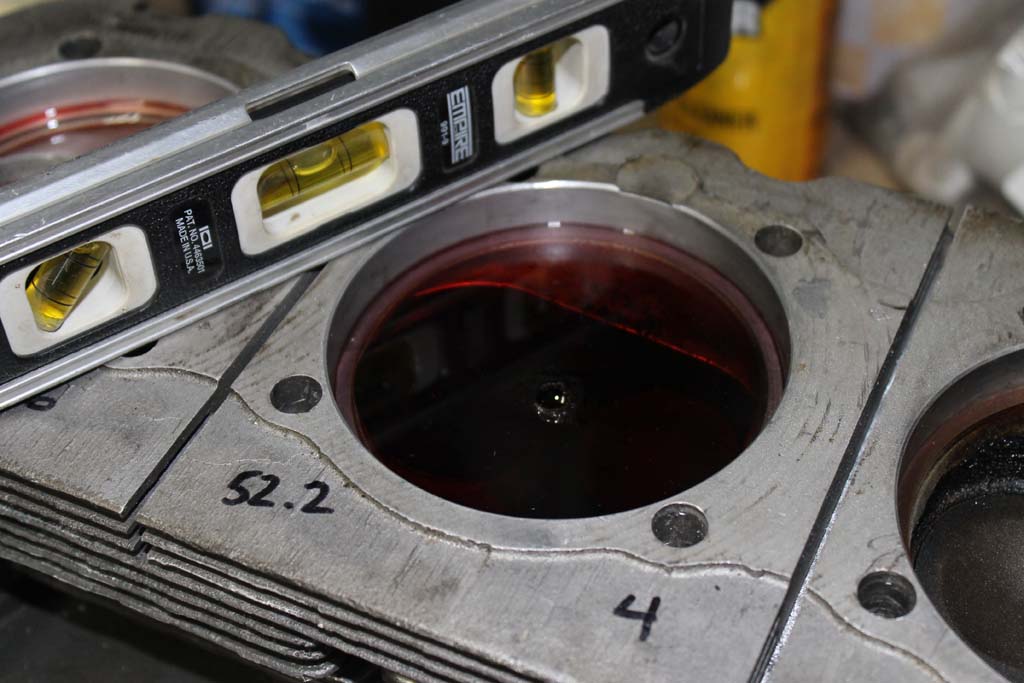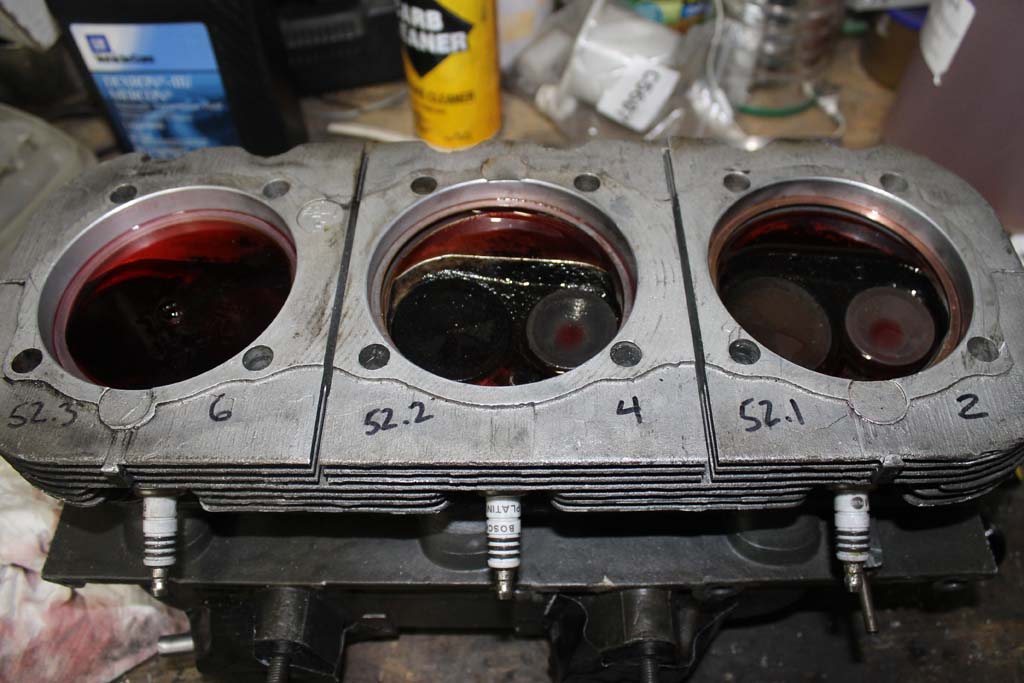 IECO 140x1 intake plenum and aluminum idler pulley. From the stash.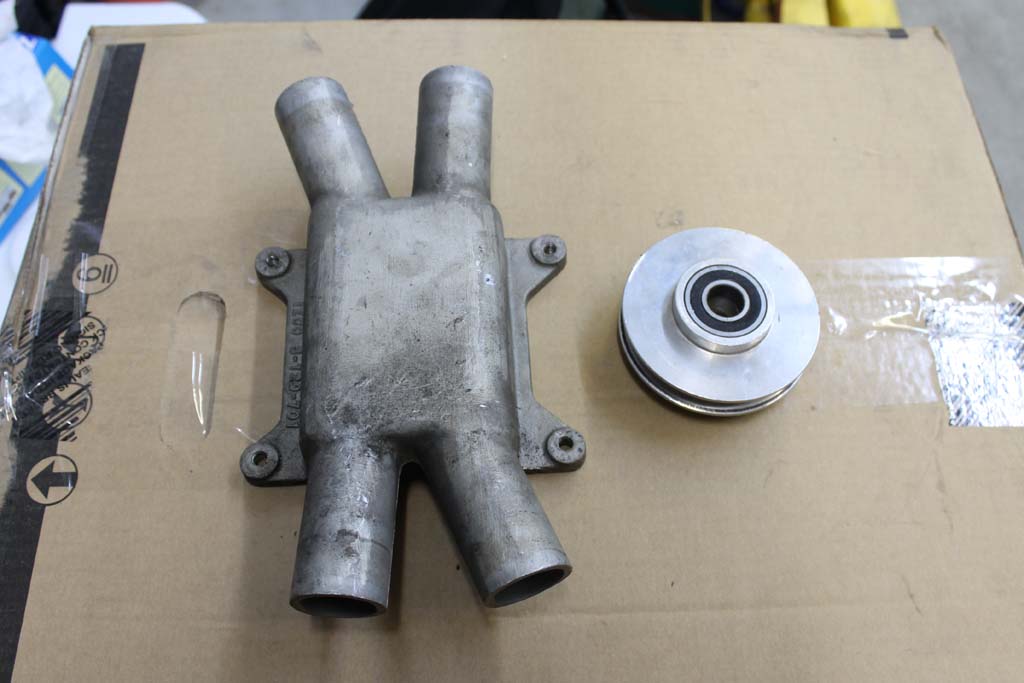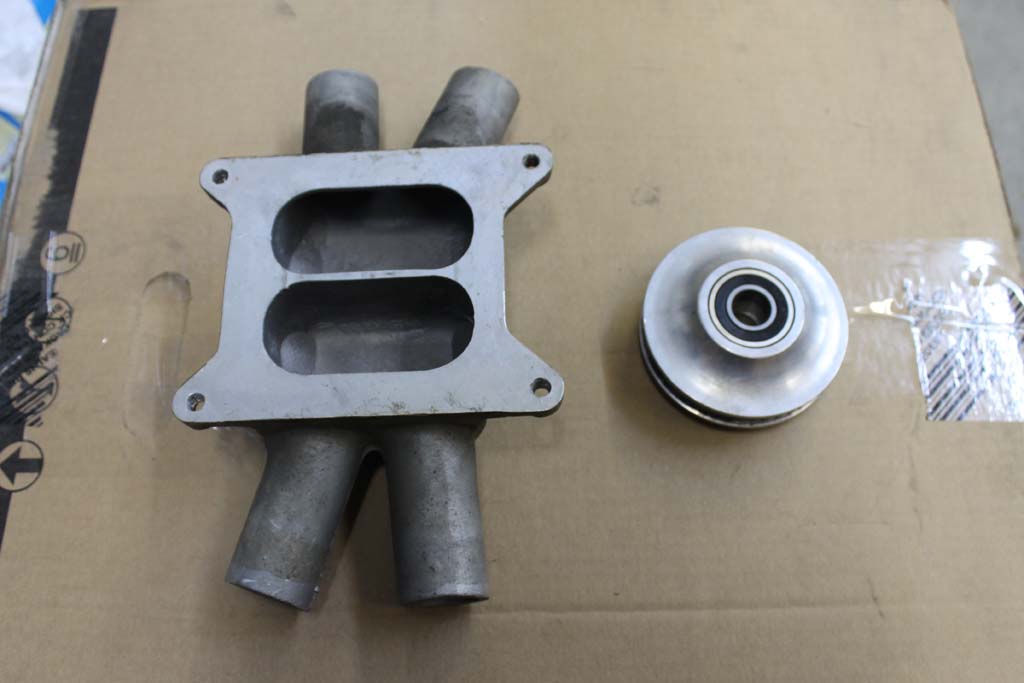 Dale rebuilt harmonic balancer.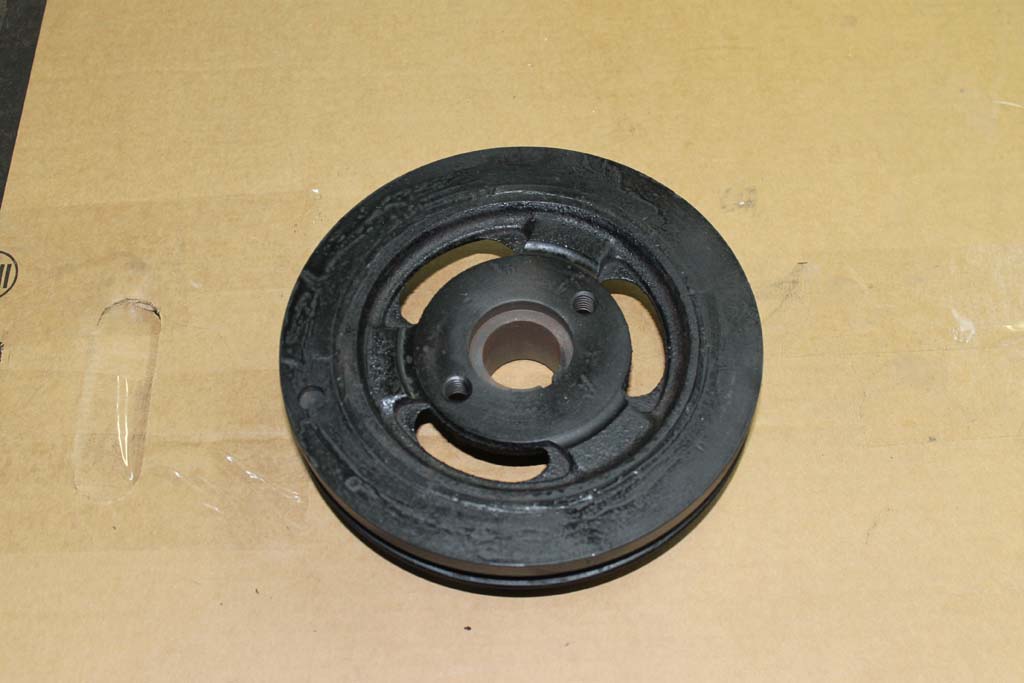 I cleaned all my pushrod tubes and picked the best 12. Beadblasted and ready for high temp powder coat.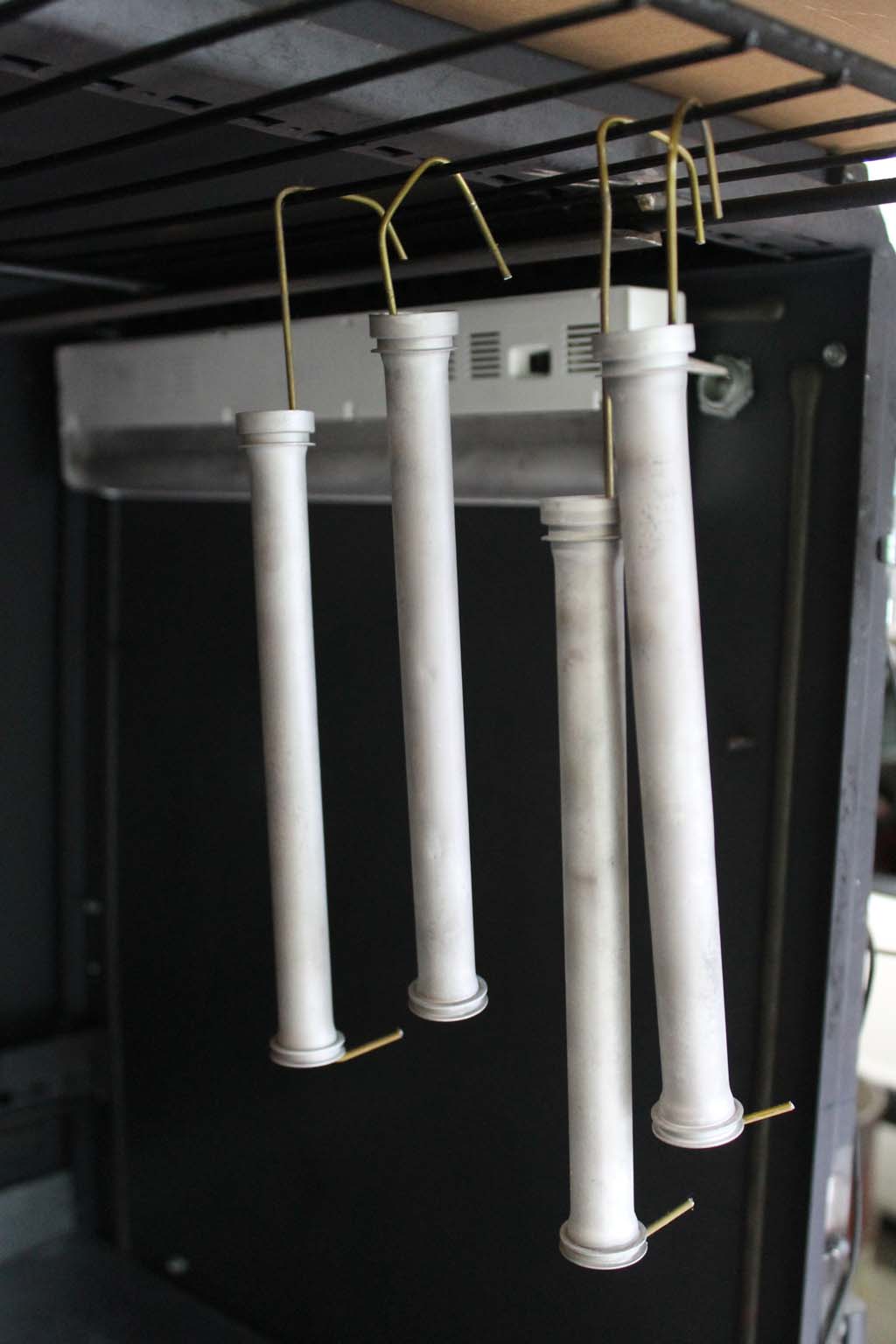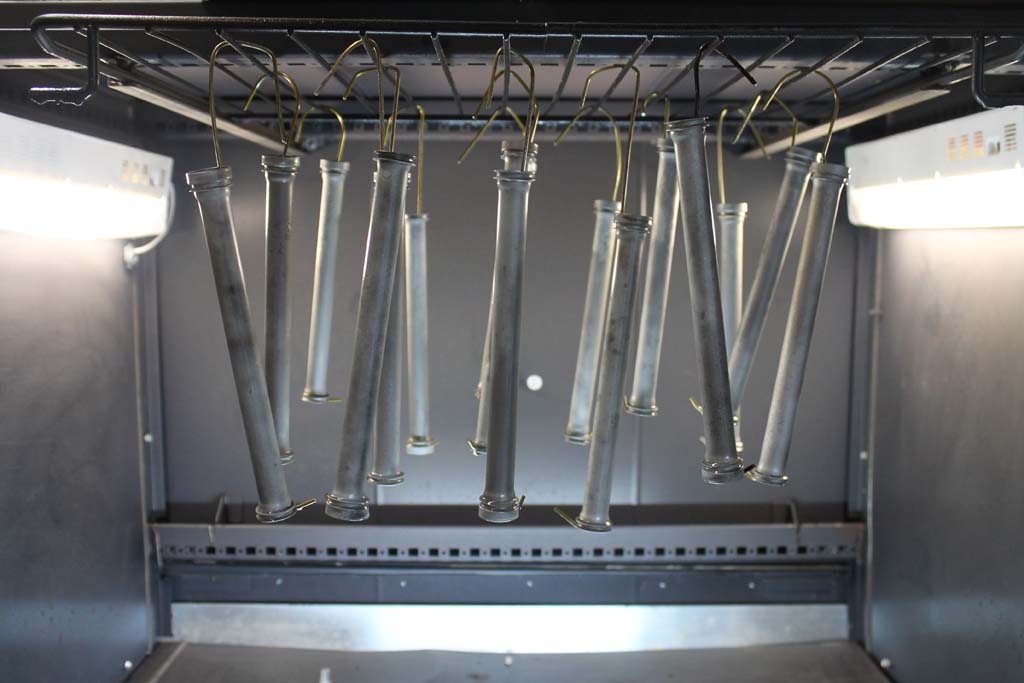 First trial assembly.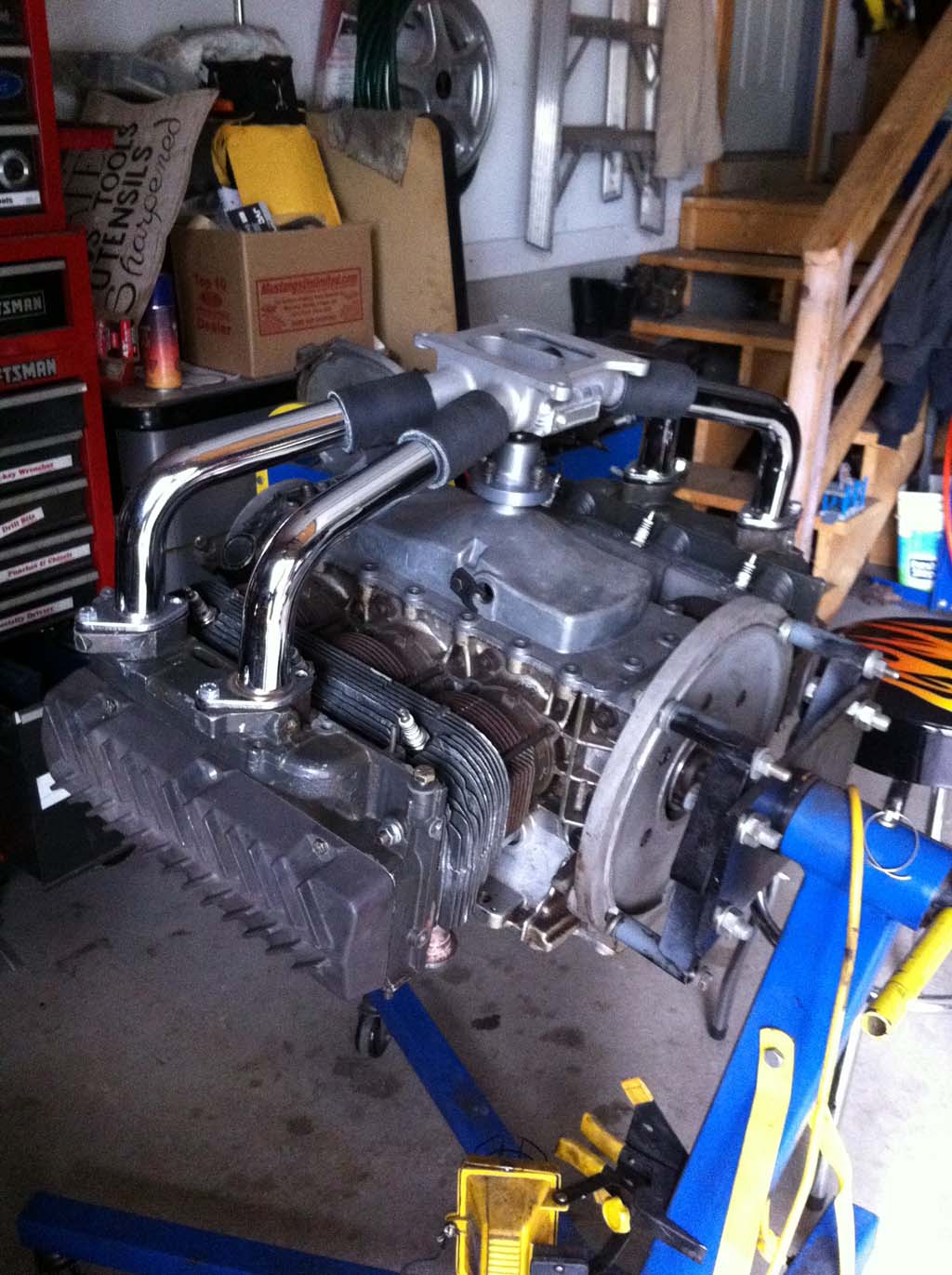 Engine shroud from the 95 hp modified and bolted up.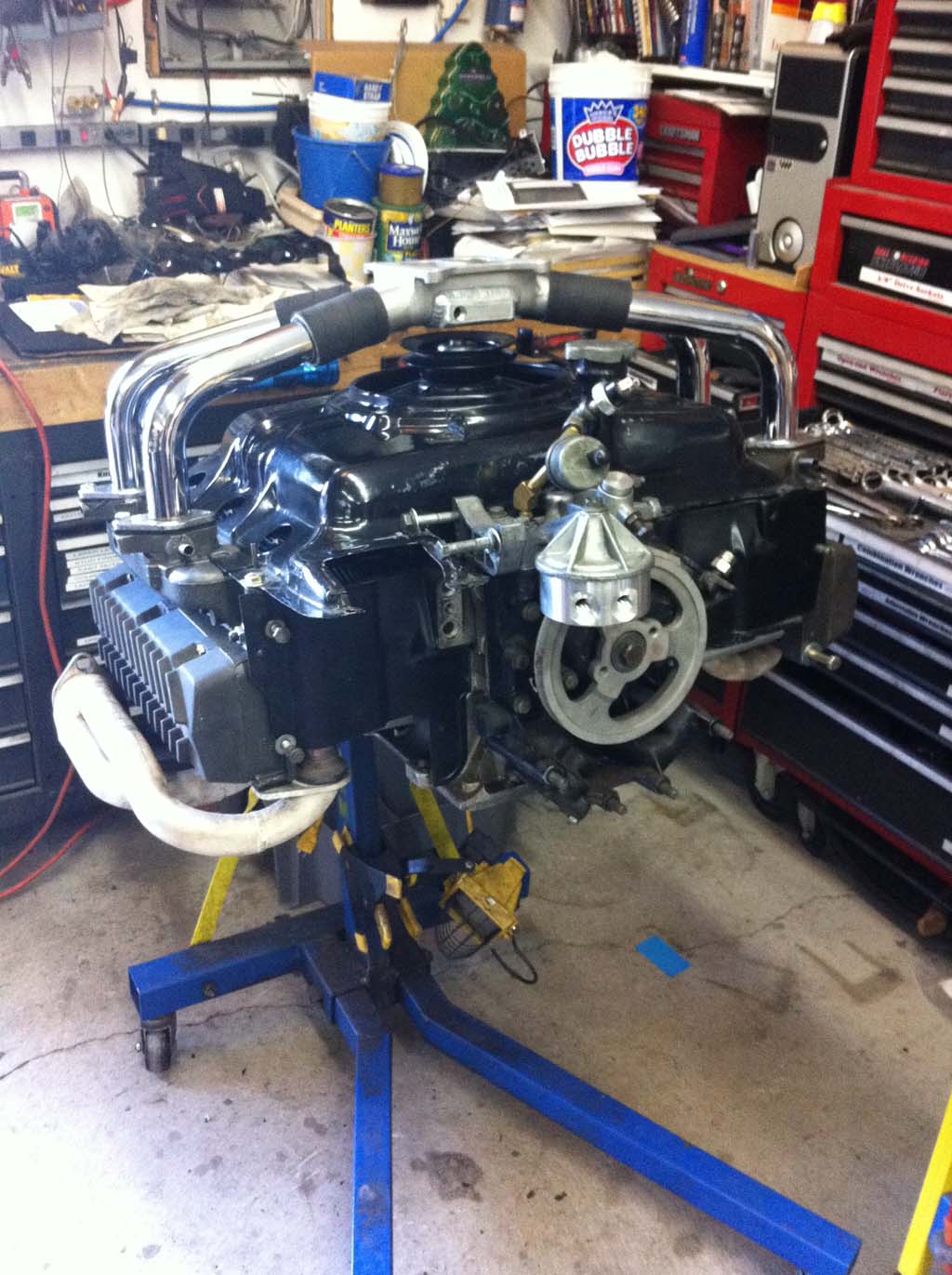 At this point I was ready to drop it in, but I really didn't want to go half way. I decided I really should go with a reverse rotation engine. Time to tear it all apart again....